Fonts - MacOS
Unpack the .zip files (by opening the .zip file and dragging its contents to a different location) containing the fonts you wish to install. Find the .ttf files. These are the actual files you need to install. Select all .ttf files you can find.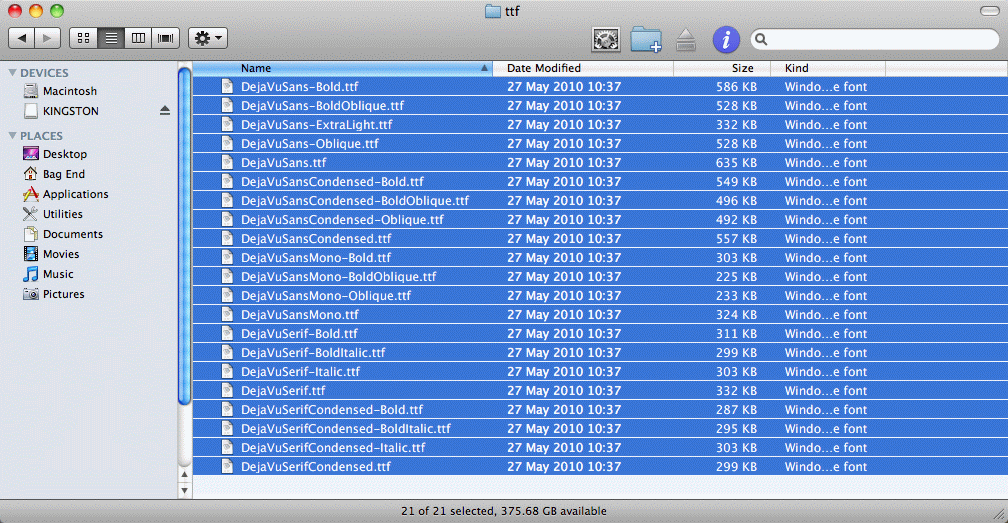 Open these files by double-clicking on any selected file. A number of little windows should now appear.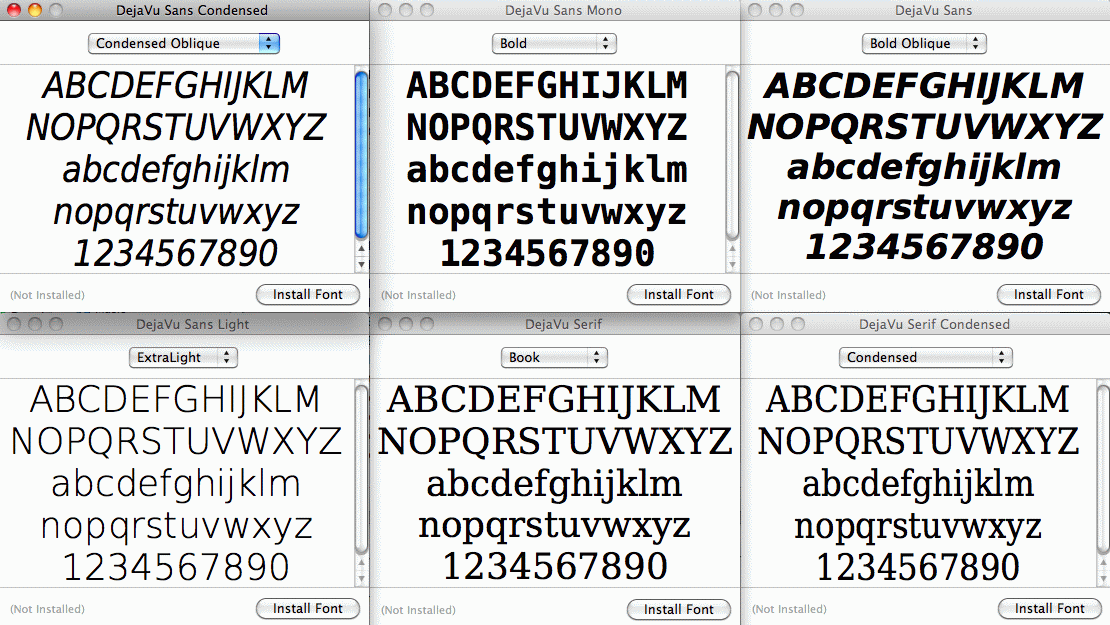 Push the "Install Font" button in every window.
The fonts should now be installed and can be viewed in the Font Book window, which should open automatically at this point.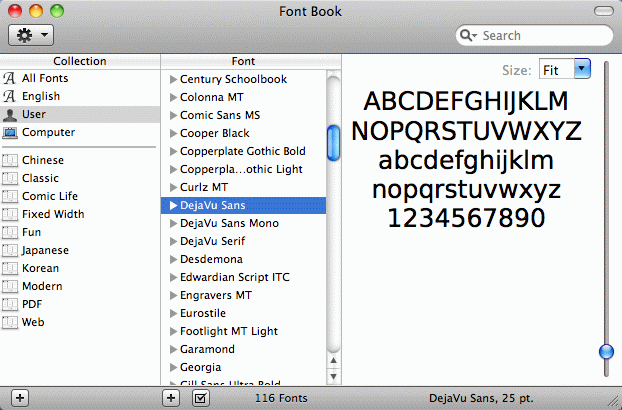 Should you experience any problems when attempting to use said fonts, restart your computer.