Creating .pdf Files - Windows
A lot of programs allow users to save .pdf files. The instructions below will allow you to create .pdf files with any program.
Download the free version of PrimoPDF from this website. Installation should be straight-forward. Accept the license agreement. The installer might ask you to install optional secondary software. Choose not to do so – while this software is not harmful, it is also not useful.
After installation, you will be prompted to register the product. This is, again, optional. You do not have to enter your name when asked for it.
Once PrimoPDF has been installed, the computer will register this program as it would a printer. To create a pdf, choose the "PRINT" option in your respective program.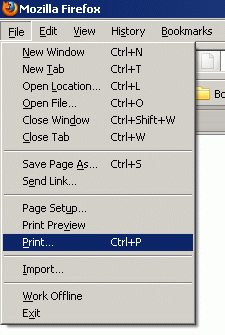 The next dialogue should let you choose which piece of equipment you wish to use to print. Choose PrimoPDF and proceed to print.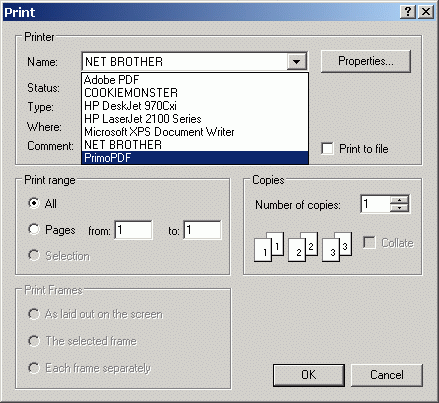 You might, at this point, be prompted to streamline PrimoPDF. You do not need to do this – click the "Do not ask me again" box and click "No".

The following dialogue window will let you adjust a multitude of settings for the .pdf you wish to create.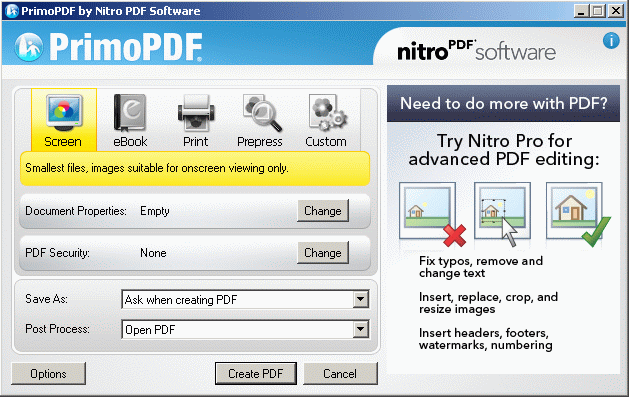 None of these settings are important for you – just click the "Create PDF" button.
The program will then ask you were you wish to save your PDF file.